By Julian and Deborah Geisinger
WHY PREPARE FOR RAIN? Because PREPAREDNESS saves MONEY $$$ and TIME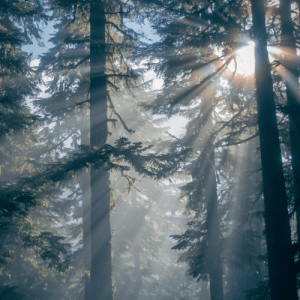 – Reduce the risk of damage to your structures, property, landscapes, etc.
– Reduce the risk of possibly damaging your neighbor's property!
– Reduce contamination of natural waterways.
– Conserve and enhance soil fertility. Retain top soil and mulch for healthier plants.
– Conserve municipal water usage. Up to 30% is used for irrigation!!
– Capture water RUN- OFF on site to benefit trees and other greenery
– Repairs usually cost a lot more!!
WHAT CAUSES EROSION? ENERGY FROM WATER RUN- OFF!!!
– Water ENERGY is determined by velocity (SPEED) and quantity (VOLUME).
– Factors determining water speed are slope angle, length, shape and roughness.
– RUN- OFF is determined by rain fall rate (inches/hour) and surface characteristics:
Like permeability, soil structure, compaction, moisture & organic content
– RUN- OFF increases over bedrock, pavement, and compacted soil.
– RUN- OFF increases if soils are hydro- phobic or if the saturation point is exceeded.
HOW CAN I REDUCE EROSION? Spread out flow to disperse ENERGY
– Reduce SPEED and/or VOLUME of water RUN- OFF if possible.
– Look up- stream and up- slope to determine the top of the source of water RUN- OFF:
Find source at highest point on your property by following existing erosion rills.
Up- slope roofs, gutters, neighboring lots and roofs, roads, drives and paved areas
– Reduce VOLUME if possible: "Water Harvesting"
Capture in holding TANKS or retention BASINS for use at a later date
Multi- phase protections needed for after holding areas are full to capacity
– Increase soil permeability so more water can percolate DOWN instead of running off:
Amend sandy, silty soils with clay, organics and mulches. Plant ground cover (30% min)
Vertical mulch areas of compacted soils near plants and trees.
– "Contour Grading": keep more storm and rainwater RUN- OFF on site
Follow the natural contours of the land as much as possible
Reduce water SPEED by altering flow direction lateral to slope
Change slope angles, length and shape with SWALES, BERMS and BENCHES
Meander flow line side to side down the slope with soil, logs, boulders, blocks, etc.
– Connect BASINS with BERMS AND BENCHES in series to slow water speed.
Multiple layers of these may be needed depending on conditions
Allows time for water to percolate into soil and unload sediment
– Direct water flow into tree wells (level BASINS) around trees, shrubs and plants if possible
– Install BARRIERS to redirect flow around structures:
Retaining walls, blocks, netting, vegetation, sandbags and straw waddles
ALL METHODS REQUIRE MAINTENANCE AND CLEAN OUT AFTER STORMS
WHAT IF THE WEATHERMAN IS WRONG?
All the more reason to capture as much rain fall as we possibly can.
All the more reason to build tree wells (level BASINS) around as many trees as possible
Build BASINS and TREE WELLS around desired trees and shrubs.
Organic materials and Mulches help absorb water like a sponge
Topical mulches and gravel helps reduce upper soil temperatures which holds in moisture.
Topical mulch also reduces soil compaction and aids in nutrient cycling.
WHAT ABOUT THE TREES?
The forest has several methods of "self- thinning" when there is no fire.
Two years of extremely dry winters are showing in the trees now.
Stronger trees are looking pretty good as they outcompete other weaker trees
WHY ARE SO MANY COMING DOWN?
If we removed only the Pine trees inside the creek edges, water would start flowing again.
More thinning is needed for the health of the remaining stand
Choose your favorite BIG trees and clear everything at least 10 feet away from the trunk
Julian Geisinger: [email protected] , (760) 345-1588
Deborah Geisinger: [email protected] , (951) 966-1094